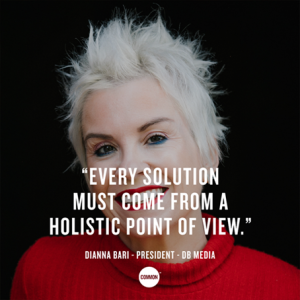 What is the single most important thing a communications agency can do for a client? The answer is simple: Get results.
db Media is focused solely on that goal. db Media applies its public relations and marketing expertise on behalf of a company and our mission is always the same—create a level of recognition and brand identity that will drive sales, support financing efforts and boost the bottom line. For individual talent, db Media raises exposure to new heights that only media can bring.
db Media provides one-on-one customer service that has become a rarity today and uses all of the latest PR tools to stay ahead while competing for media.
Our track record is outstanding. We help clients develop a solid marketing strategy designed to create maximum impact at the lowest possible cost. We generate placements by top-tier media from the Wall Street Journal to Good Morning America to Associated Press and Wired, as well as top blogs such as Mashable, TechCrunch and Engadget.
db Media believes a company's reputation must be created and maintained with constant care, intelligent thought and rapid-response strategy. Our expertise is wide-ranging from technology and business services to medical, entertainment and consumer products.
We also believe that when it comes to agencies, bigger is not better. Based on our experience at firms of all sizes, we have learned that the best results are obtained by experienced professionals working with a small number of select companies. We represent only a few clients at a time and generally accept new clients through referral.