About db Media's Founder and President, Dianna Bari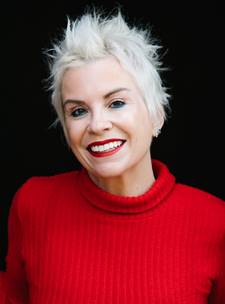 With 20 years of experience, Dianna specializes in media relations across technology, consumer, medical, legal, travel and entertainment markets, generating outstanding, top-tier press coverage in the U.S and Canada for clients around the world.
Dianna served as account supervisor for Socket Media, an agency founded by her former Murphy O'Brien supervisors for several years and founded db Media in 2007. Whether she's booking celebrities like Richard Gere, Charlize Theron or Susan Sarandon for the Cairo International Film Festival or brokering a deal for Sting to perform at an event in Dubai, Dianna goes above and beyond standard PR services to get the job done.
Dianna previously served as marketing manager for Tom's Hardware, where she raised the company's profile through extensive media coverage on CNN, Tech-TV and the Wall Street Journal.
Prior to Tom's, Dianna served as senior account executive for Young Company, an advertising and PR agency specializing in B2B clients. At Young Company, she was in charge of the PR account for Fluor Corporation, a Fortune 500 construction and engineering company. Dianna made the Fluor PR program the most successful it had ever been.
Dianna began her career in public relations in 1999 with Murphy O'Brien, where she was responsible for generating top-tier media exposure for clients. Her experience with companies across a wide range of industries, from telecommunications to technical support to the teen market, resulted in placements in such media sources as TV Guide, USA Today, Los Angeles Times, New York Times, Forbes, Upside, PC Magazine, PC World, People Magazine and Business 2.0.
As an animal lover and activist, Dianna donates her time and services to animal advocate organizations.